Throughout our 20 years of practice, many leaders we coach have requested an easy access and cost-effective way to elevate their baseline capacity as leaders and for their teams. They also want a forum where they learn real time from the stories and practices of other leaders and share their own trials and tribulations for the benefit of others. This global leadership forum is that course.
Cultivate sources leaders from all over the world. It builds a community of practice that sheds light on the nuances of leadership through experiential course work and conversation with other leaders' real time.
With shared language and practices, people understand and work from similar mental models that accelerate their effectiveness in conversation, negotiation, productive feedback, and ability to navigate conflict skillfully and with little collateral damage.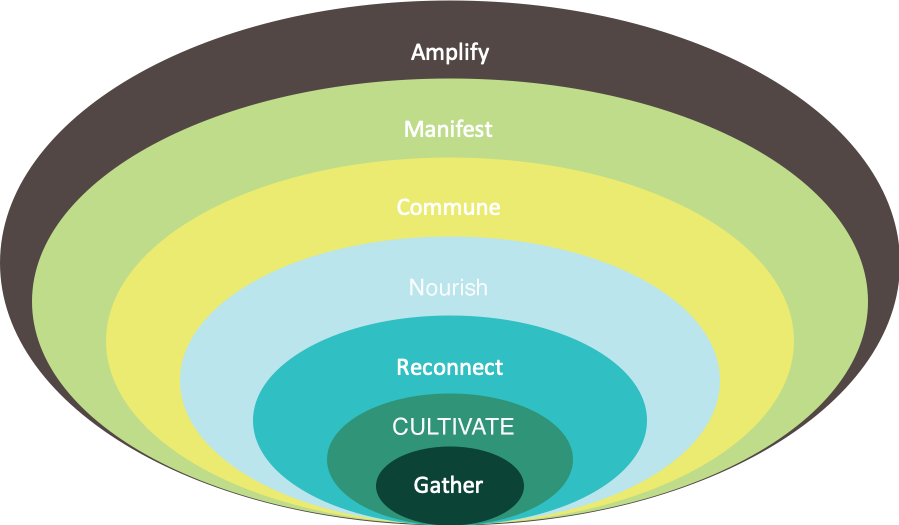 Cultivate begins and ends with a Leadership Audit. A self-assessment to gauge your growth as a leader.
There are six foundational leadership skills. Each skill is supported with coursework, practices, examples, theories, models, and visuals. Content is digested through homework that generates interactive conversation with peers and coaches in the course.
Cultivate is hosted on our learning platform as ala carte sessions or a complete program.
Experienced coaches support you throughout the course. They offer feedback, encourage application of practices in your environment, and answer questions about how to apply the practices, theories, and models. They advocate for you to share your stories and challenges, illuminate unconscious patterns, and link participants for optimal learning.
Fundamental Leadership Skills
Month One through Six
Course enrollment is open and actively continues for six months - one lesson being released per month. You can move through the course material as soon as it is released or move at your own pace and cadence.
The course material will be available for three months after your program ends. So, if it takes you awhile to move through the coursework or a big project or life event happens, you have time to finish later.
Courses begin whenever you want to start. Course participants are not limited.
The individual cost for the Cultivate course is $485.
Below are options for individual, group, and organizational coaching sessions.
Individual Coaching Support
The cost for five individual coaching sessions is $1,500. Individual sessions support you to apply the skills in your day-to-day and exponentially increase your impact and influence.
Groups and Organizations
If there are six to eight people from your organization or an intact group joining Cultivate, group coaching specific to those people exponentially increases your groups application of the skills real time.
If you have questions or want more information, please reach out to us here.
Want to hear from us occasionally?
Sign up for our periodic newsletter. Leadership tips. News and notes. Book reviews and even cocktail recipes.